This
post
was originally published on
this site
https://d1-invdn-com.akamaized.net/content/picb7ec63ec60a2636924e4708948c61495.jpg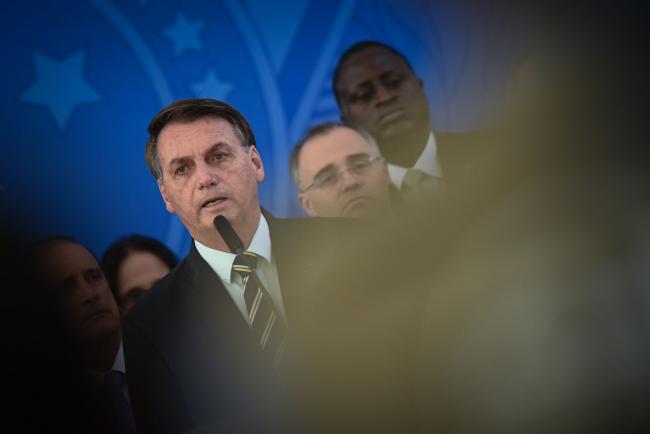 Bolsonaro was accused by former Justice Minister Sergio Moro of meddling in police investigations, and the Supreme Court has allowed federal prosecutors to investigate those claims. Now, prosecutors have asked for the court's authorization to hear from three cabinet members close to the president: Chief of Staff Walter Braga Netto, Government Secretary Luiz Eduardo Ramos and Institutional Security Minister Augusto Heleno. Moro cited all three during his eight-hour testimony before prosecutors Saturday.
In addition to the cabinet members, prosecutors have also asked to hear from key actors in the political saga kicked off by Moro's accusations. They include the former federal police chief Mauricio Valeixo, who was fired by Bolsonaro, drawing Moro's complaint; Alexandre Ramagem, the Valeixo substitute whose nomination by Bolsonaro was vetoed by the Supreme Court; and lawmaker Carla Zambelli, who allegedly on behalf of the president tried to broker a deal with Moro for a Supreme Court seat in exchange for Valeixo's removal.
According to a statement posted this Monday on the federal prosecutors' website, prosecutors have also requested a video of an April 22 cabinet meeting in which Bolsonaro may have pressed Moro to intervene in police investigations. The federal police are conducting a number of probes that could potentially implicate members of Bolsonaro's family, including for financial crimes and social media attacks, according to multiple reports in Brazilian media. The president and his sons have denied any wrongdoing.
©2020 Bloomberg L.P.